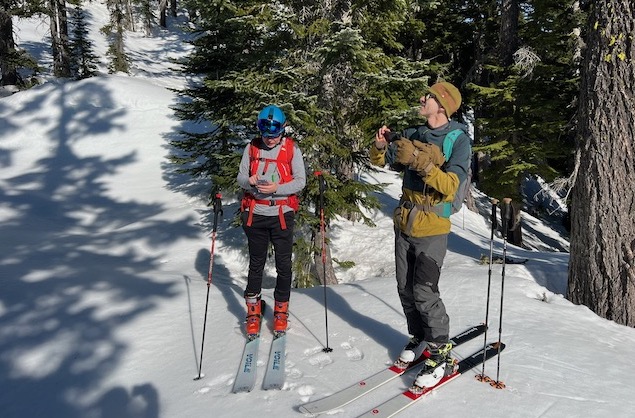 Last weekend was the annual 20-mile backcountry ski race that I've been training for since December. We start at Snoqualmie Pass and follow the Pacific Crest Trail through the backcountry for 20 miles, ending just past Stampede Pass at Meany Lodge. I raced this for the first time in 2020, when Dan, Greg, and I completed the race in 12 hours and 13 minutes.
I raced it again in 2021, substituting Maud for Dan, after Dan suffered a ski injury. Our team, Mock Speed didn't get an official time because a mile into the course, Greg's binding ripped off his ski. Since it's a team race, everyone has to finish. After a failed repair attempt, we escorted Greg to a bail out point and Maud and I finished the course in about 10 hours.
This year I recruited a couple "kids" my age (Greg is 10 years my senior and Dan is 20) to join Quaranteam: Smells Like Strong Spirits. My goal for Doug, Shane, and myself was to best the fastest Meany teams time of 10h:32m. This year we had great weather, with a fresh dump of mid-week snow and several days of consolidation (reducing avalanche risk) leading up to Saturday. We started skiing in the rain which transitioned to gentle snow as the day cooled. We had great weather, a great time, and crossed the finish line in 9h:46m.